Teacher Stickers - Motivational Stickers for Elementary School Students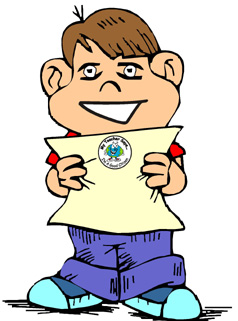 Do you remember the first Gold Star you received on your homework in grade school?
You brought that assignment home to your parents with your chest out and your head held high. Something as small as a sticker has a tremendous effect on a student!
Motivational stickers are a fantastic way to bolster a students' self esteem and to let them know that you are proud of their effort.

Available in 1 size which is terrific for homework & test sheets, and also perfect for student clothing. Your students will be proud to wear these stickers and show off to all their friends.
Students can also be given a paper with all the stickers pictured on the sheet. Students will work hard to achieve commendable grades or conduct in order to earn stickers and paste them on their sheet. Students can gauge their own progress and build self esteem.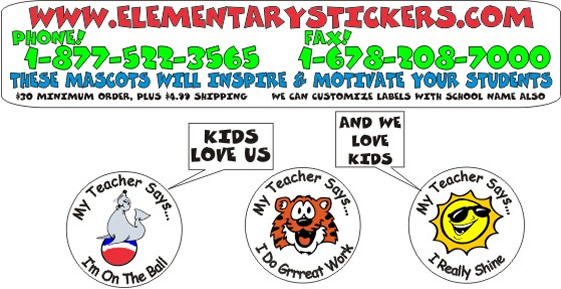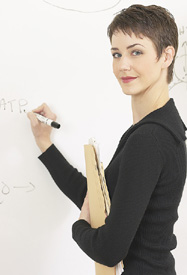 ElementaryStickers.com has dozens of different designs for motivational stickers to keep your students learning to their maximum potential. Try some today and see how quickly your students will get involved in their schoolwork. You can even design your own stickers for just about any purpose.
STICK THEM ON
EXAMS, QUIZZES
& HOMEWORK
ASSIGNMENTS


SHOW THEM YOU'RE
PROUD OF THEIR WORK!